Remote Learning
Remote Learning for Southway is provided by Ed Class by clinking on the link below:
https://southwayis.edclass.com/login
Student username: your first initial and your surname e.g. apercival
Student password: Your date of birth as 8 digits e.g. 26082006
Once you have logged in, your learning pathway will be ready for you to begin. You can access this by clicking on the learning buttons on the ED Class homepage. Here you will be able to complete a variety of lessons, puzzles and tasks. You may have mandatory lessons and assessments to complete when you first login in, please complete these lessons to the best of your ability. You will be rewarded for time spent in lessons and correct answers given with time and virtual money (EdDollars) to spend in the games area.
The following screengrab guides students on how to use the dashboard once they are logged in to Ed Class: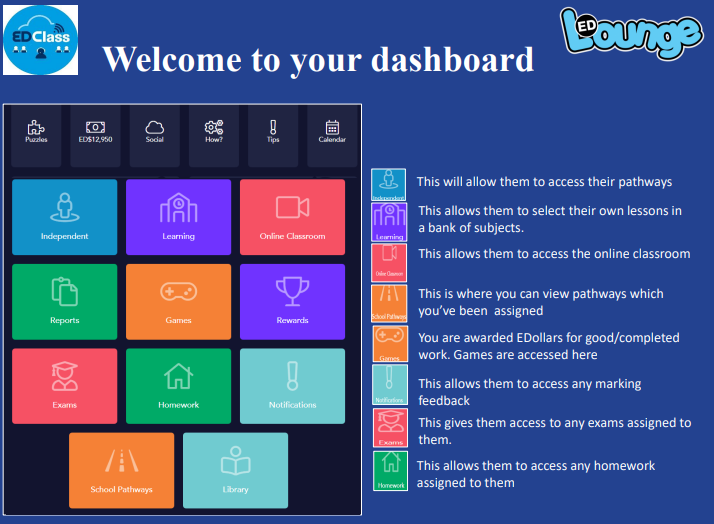 In the event that the school is closed then students need to access Ed Lounge so they can continue with their learning. Ed Class will work on any PC/ Apple Mac/ ipad or smartphone.